About C-Lion1 Submarine cable
End points Helsinki and Rostock, Germany

Hanko branch

1173 km cable length

8 fiber pairs

Total system capacity 144 tb/s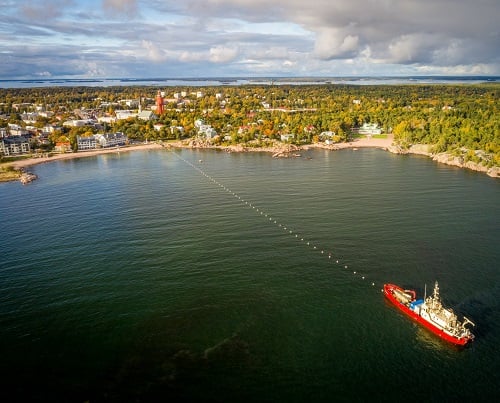 The Story of C-Lion1
The C-Lion1 submarine cable laying under the Baltic Sea from Helsinki to Rostock, Germany was completed in early 2016. It connects the data hubs in Central Europe to Finland, the Nordics, and Asia.
International network projects
Cloud-based businesses require high-speed and more secure connections. Cinia's international network projects C-Lion2 and Far North Fiber are meeting increasing need for bandwidth and diversity.
Far North Fiber
The Far North Fiber is an Arctic submarine cable system connecting Europe and Asia. Cinia is working on the pan-Arctic submarine cable project in collaboration with Far North Digital and ARTERIA Network Corporation. Companies formed a joint corporation Far North Fiber, Inc. to work towards development of a submarine fiber optic system.
Estimated capacity 15 Tbit/s per fiber pair
15 000 km cable length from Japan to Norway
The cable connects three continents and 85 % of the world's population
An international project
Global telecommunication backbone networks have lacked an optical submarine cable connecting Europe, Japan, and North America. The objective of the international project is to build the first trans-Arctic submarine telecom cable between Europe and Asia.

The planned, 15 000 km long, new Arctic cable will complement and secure existing connections and significantly increase the redundancy of global networks. The new cable route also supports development of the Arctic region.
Learn more: www.farnorthfiber.com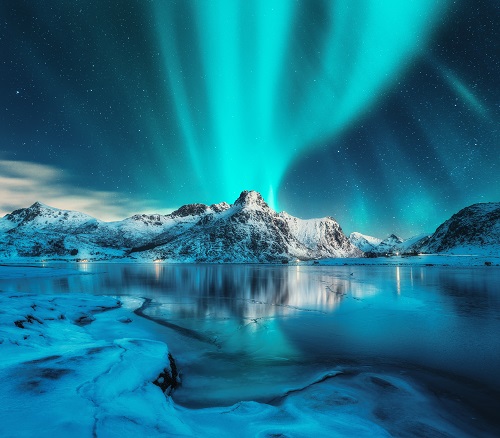 Northern EU Gateways
The objectives of the Northern EU Gateways project is to significantly improve the backbone connectivity, offer alternative routes and increase cyber security in a strategically important region in Europe and to strengthen the EU's links with third countries.

Learn more: northern-eu-gateways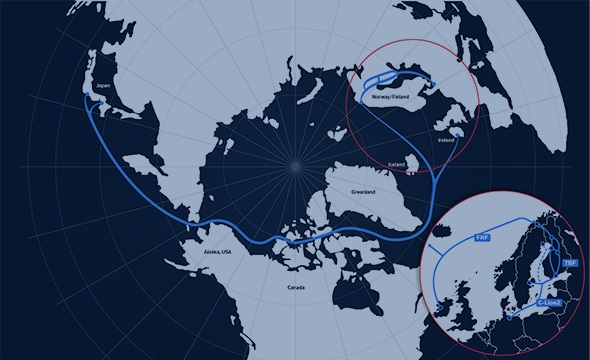 For further information - contact us!
Eeva Liljanto
Director
+358 50 2166
eeva.liljanto@cinia.fi
Jaana Räty
Partnership Director
+358 40 8653 312
jaana.raty@cinia.fi