Companies tend to pay the most attention to cyber security only after the news of a data breach. However, maintaining cyber security and countering threats requires ongoing work behind the scenes. The work of cyber security experts is becoming increasingly diverse and challenging.
In this post, Ari Rantala, Cinia's Head of Production & Services, Cyber Security Solutions, talks about what emerging technologies and cyber security priorities the year will bring.
1. The use of the multicloud model for cloud services is expanding
Organizations will continue to move operations to the public cloud at an accelerating pace in 2022. The importance of cyber security and data protection will be emphasized in the design of information architecture and the selection of technical solutions for the implementation of operations.
SaaS security posture management (SSPS) and cloud security posture management (CSPM) technologies help organizations manage their cloud services security in a multi-cloud environment. In addition to technical monitoring tools, the secure use of cloud services requires creating and constructing a functional management model in which processes and controls are designed to manage a multi-cloud environment.
2. Deep and diverse vulnerability detection is needed
The increasing networking of software through software interfaces highlights the importance of API security. A poorly secured API acts as a gateway between different softwares and organizations, so potential vulnerabilities and configuration bugs are of increasing interest to cyber criminals.
In a multifunctional environment, strengthening and ensuring cyber security protection requires continuous vulnerability management and monitoring. Vulnerabilities need to be patched extremely quickly, as verified by the Log4shell vulnerability discovered in December 2021—one of the most significant vulnerabilities in history.
It's still necessary to store log information, although the analytics associated with it is changing. Security incident and event management (SIEM) systems are thus still in place. Incident handling is enhanced with security orchestration automation and response (SOAR) systems, which improve the speed and consistency of the response. SOAR systems today enable the interconnection of various systems and the efficient mitigation of security incidents at a large scale.
3. The importance of identity management is growing
Multi-system networks require effective identity management. On the one hand, the employee's user experience should be as seamless and uninterrupted as possible, and on the other hand, the transition between systems should be properly protected. From a cyber security point of view, the identity and risks of non-human users must also be taken into account.
The data protection regulation requirements set conditions for the tracking that uniquely identifies users. Automatic monitoring of user activity often uses anonymized data, which allows artificial intelligence to continuously monitor network traffic and calculate risk factors for anomalies. When critical limits are exceeded, users can be automatically blocked from accessing the systems.
Extended detection and response (XDR) speeds up and expands both threat monitoring and response. This also improves the ability to recover from anomalies.
4. We're moving towards a tighter zero trust architecture
In the future, cyber security will be based even more on the principles of the zero trust architecture (ZTA). The reliability of both the virtual and physical operating environment must be ensured in all use cases.
Zero trust thinking is a healthy doubt. Technology is constantly evolving so fast that it is impossible to rest assured that the solutions you choose won't become obsolete. In terms of cyber security, we must constantly dare to question and double check.
The DevSecOps model, which has been in software development for a few years, is evolving further. DevSecOps teams aim to prevent vulnerabilities already in the software development phase by following the secure-by-design principle. The strong security architecture is built from within and is subject to continuous iteration and development.
Software development today cannot afford to ignore security. In particular, the detection of vulnerabilities in open source libraries can be seen as a special draw for 2022.
5. There's a growing need for stronger cyber security leadership and management
Both the enhancement of cyber security in a deep technical environment and the creation of zero trust architectures require supportive processes and cyber security exercises.
While technology and machine learning oversee an organization's cyber security, people-to-people collaboration and clear policies are needed in case of anomalies and security breaches.
In addition to information security management expertise, there will be a growing need for information security leadership in the coming years. This will require developing the cyber security expertise in corporate management.
To learn more, check out Cinia's cyber security solutions or get in touch with us—we're happy to answer any of your questions.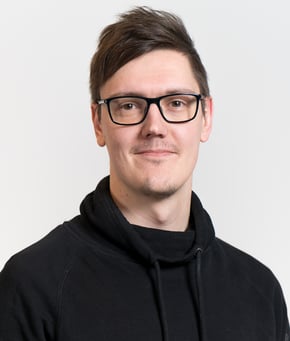 Ari Rantala
Ari Rantala works at Cinia as the director of cyber security service production. He has more than ten years of experience as a systems expert, project manager and cyber security expert.